Mechanic: Resurrection
14A, Thriller, 99 min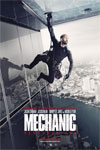 Watch Trailer
Arthur Bishop (Jason Statham), an elite assassin who specializes in making deaths look like accidents, is forced out of retirement when Gina (Jessica Alba), the love of his life, is kidnapped. To save her from his worst enemy, Bishop must travel the world to assassinate three of the most powerful people in the world. Not only that, but he has to make all three deaths look like nothing more than mere accidents.
Mechanic: Resurrection is the sequel to the 2011 movie The Mechanic.
Pete's Dragon
PG, Family, 102 min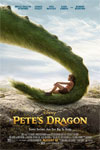 Watch Trailer
Pete (Oakes Fegley) is a 10-year-old boy who has been living in the woods for years. He hasn't been around humans, instead living a peaceful life with Elliot, the dragon who found him when he was four, and the other animals of the forest.
When a forest ranger (Bryce Dallas Howard) spots Pete, she tries to figure out where he came from. Worried for his safety, she takes him in. When he draws a picture of Elliot and claims the dragon is real, she goes to her father (Robert Redford) for advice. For years, he's been telling local kids about meeting a dragon living deep within the forest. Grace tries to get to the bottom of Pete's unbelievable story and his mysterious friend.